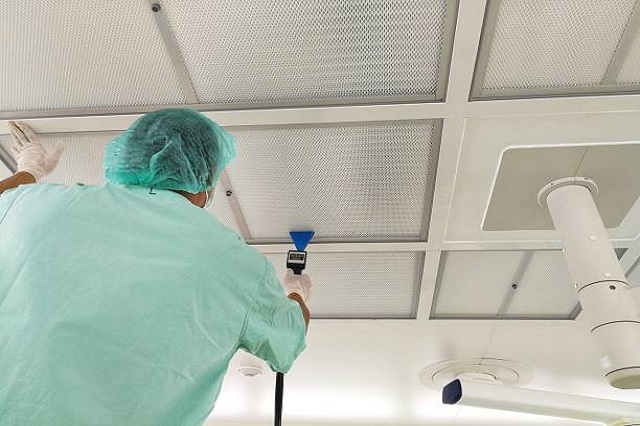 Hygiene & Air Quality
---
No release of particles due to internal aluminum surface
Improved Air Quality as the aluminum surface prevents growth of bacteria and fungi.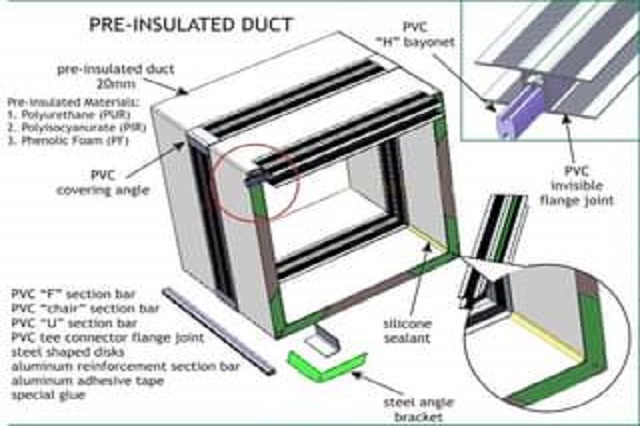 Air Seal
---
Invisible flanging system ensures a low level of Air Leaks when compared to conventional ducts.
Elimination of the longitudinal leaks and the reduction of ones at the transversal junction.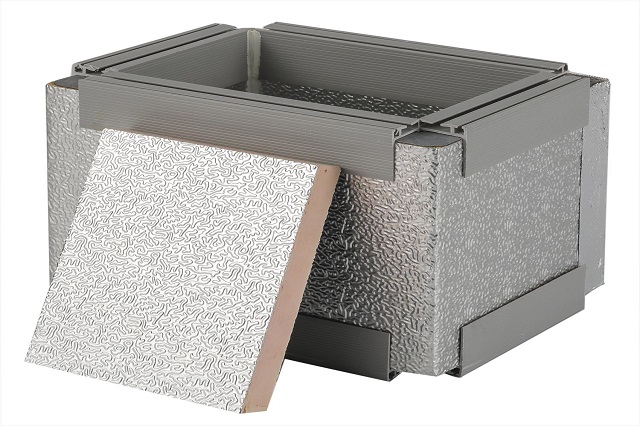 Superior thermal Insulation
---
High thermal insulation with closed cell structure and superior thermal conductivity @ 0.019 W/(mk)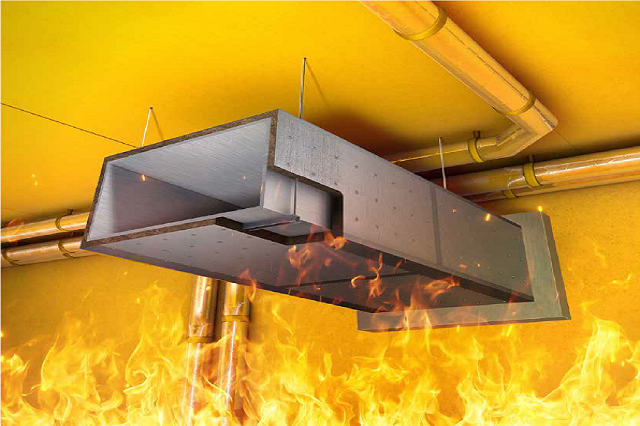 Fire Resistance
---
Self-extinguishing properties
Low fire participation
No flaming droplets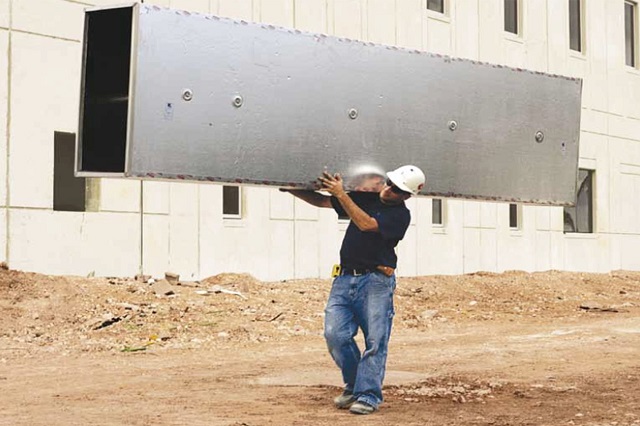 Construction
---
Possibilities to fabricate & repair ducts at the workshop or directly at the site.
Ease of transport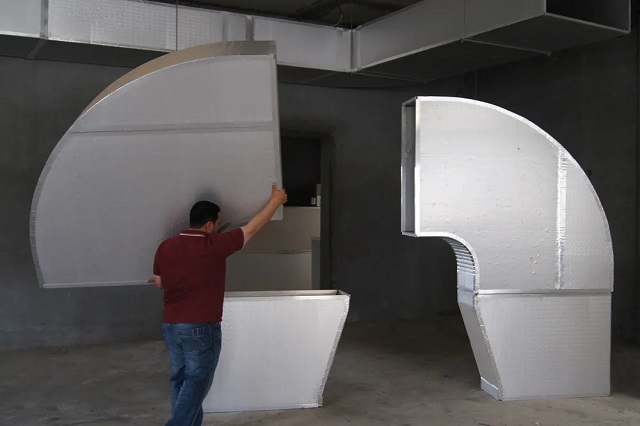 Installation
---
Lightness of MechEasy PID ensures easy installation and reduced weight on the structures.
Less labor time and materials cut the cost of installation.
Environmental Friendly
---
CFC, HCFC free production makes MechEasy PID environmentally friendly and eligible for green building concept.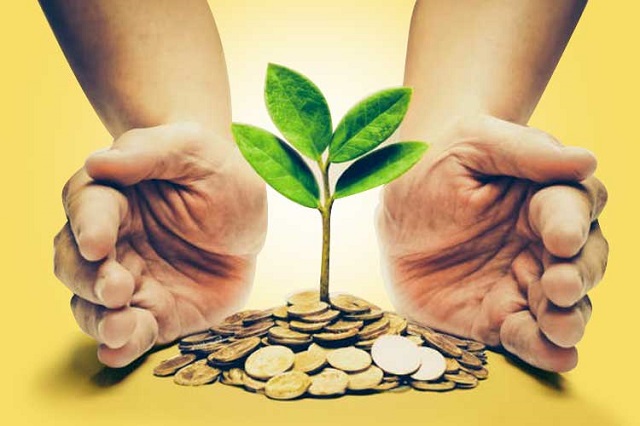 Economical
---
Low thermal values and reduced air leakage helps in Energy saving and operating cost.